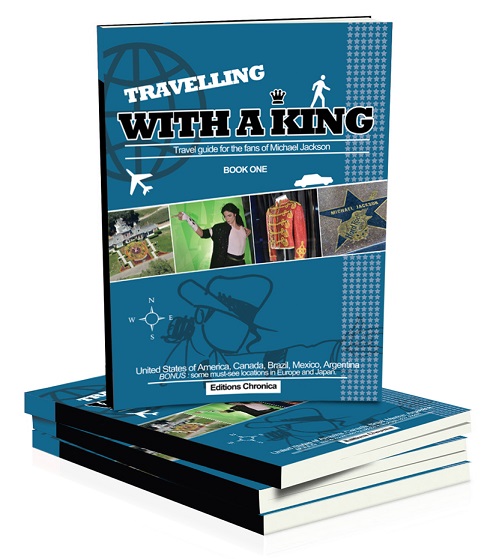 Pre-order it now for just €14. You save €3 !
This first ever travel guide is totally dedicated to Michael Jackson. This fully coloured and glossy papered book contains places linked to the King of Pop. From studios to houses, venues and statues, you'll find everything you need to know. "Travelling With A King – Book 1″, includes : – The United States of America : (New York, Los Angeles, Santa Ynez, Las Vegas & more) – South & Central America (Brazil, Argentina, Mexico, Dominican Republic, The Bahamas) – BONUS: selected places of Europe & Asia
The book contains 120 pages Réf.: ISBN 978-2-9601429-2-1 Release date : June 15th, 2015 Do not miss your chance to moonwalk down the world with Michael Jackson ! Pre-order it now and get €3 OFF .
PRE-ORDER from EUROPE
PREORDER FROM OUTSIDE EUROPE
If you have any questions ? Send us an email on editions.chronica@gmail.com